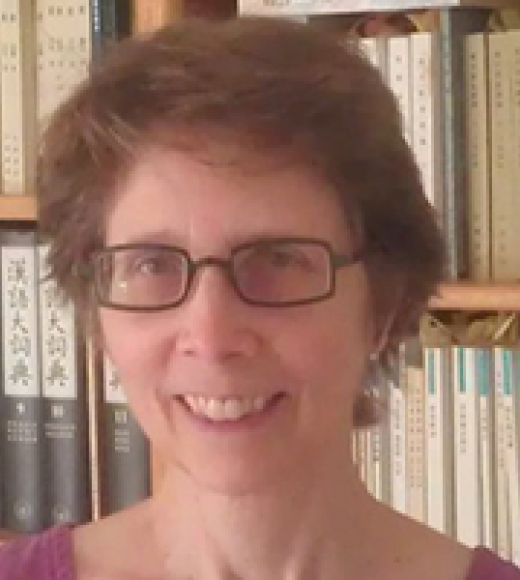 SSH 3229
One Shields Avenue, Davis CA 95616
Bio
Education
Ph.D., History, UC Berkeley
M.A., History, UC Berkeley
B.A., East Asian Studies, Princeton University
About
Beverly Bossler is an historian of High Imperial China (Tang-Song-Yuan dynasties, 618-1368). She is a Professor of History, a member of the East Asian Studies program, and is active in the history department's Comparative Women's and Gender History cluster. She serves professionally as Associate Editor for middle-period China of the Journal of Chinese History.
Research Focus
Professor Bossler's research focuses on social, intellectual, and gender history, especially in the Tang, Song, and Yuan periods. Her research has been supported by the National Endowment for the Humanities, the American Council of Learned Societies (funding from the Luce and Chiang Ching-kuo foundations), and the University of California President's Fellowships in the Humanities. You can hear more about Professor Bossler's research in the following "Office Hour" podcast: https://officehourucdpodcast.com/winter-2019/
Publications
Bossler, B. (Ed.) (2015)

Gender & Chinese History: Transformative Encounters

, University of Washington Press.

Bossler, B. (2015)

Quan li guan xi: Song dai Zhongguo de jia zu, di wei, yu guo jia

权力关系:宋代中国的家族、地位与国家. Translation of

Powerful Relations: Kinship, Status, and the State in Sung China

(1998). Jiangsu ren min chubanshe.

Bossler, B. (2013)

Courtesans, Concubines, and the Cult of Female Fidelity in China, 1000-1400

. Cambridge and London, Harvard University Asia Center.

Bossler, B. (2012) "Vocabularies of pleasure: Categorizing female entertainers in the late Tang Dynasty."

Harvard Journal of Asiatic Studies

72.1 (2012): 71-99.
Teaching
Professor Bossler teaches a lower-division survey of Chinese history; upper division courses on the history of High Imperial China, sex and society in imperial China; and undergrad and graduate seminars on a variety of topics in Chinese history.
Awards
Luce Foundation/ACLS Collaborative Reading Workshop Grant, 2013-14

UC Davis Social Science Dean's Award for Innovation in Research, 2013

University of California Humanities Institute Research Seminar Award, 2010-11

University of California President's Fellowship in the Humanities, 1995-6; 2003-4

National Endowment for the Humanities Fellowship for University Teachers, 2000