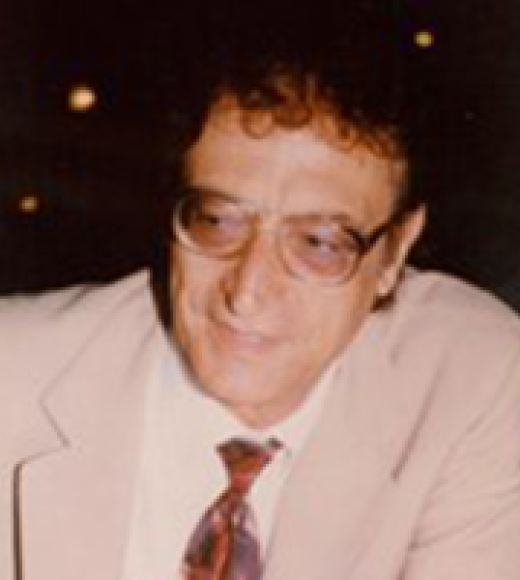 Bio
Education
Ph.D., Ancient History, UCLA, 1966
Walter Lowey Scholar, Heidelberg, Germany, 1963–64
BA., History, UCLA, 1960
Law School, University of Athens, Greece, 1955–57
About
Professor Spyridakis was born in Crete and educated in Greece (University of Athens Law School), Germany (Walter Lowey Fellow, Heidelberg), and the United States where he earned a B.A. and Ph.D. in ancient history at UCLA under the guidance of Truesdell Brown. He taught at UCSB, CSULA and Nebraska, Lincoln before coming to UC Davis in 1967. In 1979, he was invited by the Greek Ministry of Education to head and organize the History Department at the newly established University of Crete. He returned to UC Davis but continued to serve the University of Crete as member of the Board of Electors responsible for academic appointments. A recipient of the Academic Senate's Distinguished Teaching Award, the Excellence in Education Award and Outstanding Faculty Advisor Award, he has taught literally tens of thousands of students, written six books and numerous scholarly articles in Greek, French, German, Italian and American scholarly journals. Since 1988 Professor Spyridakis has served as trustee of the Vryonis Center for the Study of Hellenism, and member of its Academic Committee and Editorial Board. The Center has sponsored and organized several international conferences at UCLA, UCB, Athens Greece, Melbourne and Adelaide, Australia, and has published 30 volumes of scholarly books on Hellenism through the millennia. He is currently a member of the Scientific Council of the Centre International de Recherches Helleniques. Professor Spyridakis and his wife, Klea Bertakis, M.D., M.P.H., chair of the UC Davis School of Medicine Department of Family and Community Medicine, have two sons, Vasilios and Demetrios, and spend summers in their ancestral island of Crete.
Research Focus
The Ancient World, Crete and the Aegean from Minoan Times to the Present.
Publications
Spyridakis, S. (2004)

The Voice of the People: Mantinades of Crete.

Modern Greek Research Series, vol. 12.

Spyridakis, S., & Nystrom, B. (1997)

Ancient Greece: Documentary Perspectives

, Second Edition, Kendall-Hunt.

Spyridakis, S., & Angelakis, A. (1996) "The status of water resources in Minoan times" in

Diachromic Climatic Impacts on Water Resources

, A. Angelakis and A. S. Issar (Eds.), NATO ASI Series Vol. I36, Springer Verlag Berlin Heidelberg.

Spyridakis, S. (1992)

Cretica: Studies on Ancient Crete

, Hellenism – Ancient, Medieval, Modern vol. 10.

Spyridakis, S. (1970)

Ptolemaic Itanos and Hellenistic Crete

, University of California Press, 1970
Teaching
111A: The Ancient Near East, 111B: Ancient Greece, 111C: Rome, 102A: Undergraduate Seminar, 201A: Ancient History Graduate Seminar, 299: Readings.
Awards
Academic Senate's Distinguished Teaching Award, 1985

Excellence in Education Award, 2004

Outstanding Faculty Advisor Award, 2006