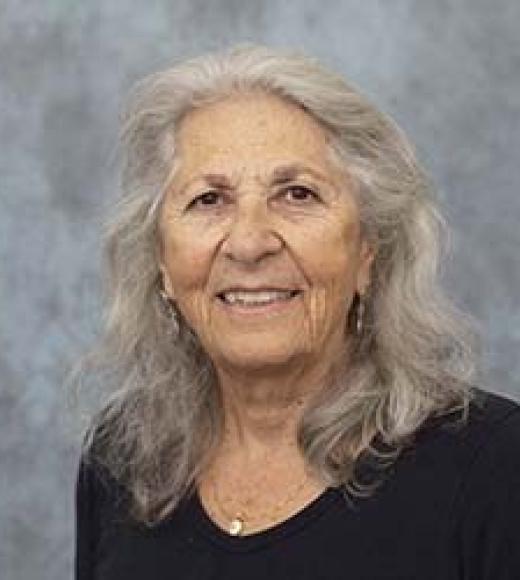 3207 Social Sciences & Humanities
Bio
Education
Ph.D., Modern Middle Eastern and North African History, University of Michigan
M.A., Near Eastern and Judaic Studies, Brandeis University
B.A., Modern European History, Wellesley College
About
Susan Gilson Miller is a historian of modern North Africa and the Mediterranean, with a special interest in urban studies, minority studies, and most recently, in humanitarian relief and human rights. She has taught at Wellesley College, Brandeis University, and from 1990 until 2008, at Harvard University, where she headed the Program in North African Studies. At UC Davis, her teaching straddles the fields of Middle Eastern Studies, Mediterranean Studies, and Jewish Studies. She lectures on contemporary North Africa, Modern Jewish history, and Jews in the Muslim World, and has taught seminars on the Algerian Revolution, space and gender, port cities of the Mediterranean, and Mediterranean historiography. Her most recent book is A History of Modern Morocco: 1830-2000 (Cambridge University Press, 2013), a study of contemporary Moroccan history in its global context. Her current research project concerns the political, social and ethical dimensions of rescuing and humanitarian relief in North Africa during World War II.
Research Focus
Africa, Asia, & the Middle East
Jews of the Non-Western World
Publications
Miller, S. G. (2012) "Desert Blues: Historical Riffs on the Moroccan Periphery." In Desert Tourism, Tracing the Fragile Edges of Development. Virginie Lefevre, ed. with Aziza Chaouni. Cambridge, MA: Aga Khan Program in Islamic Architecture/Harvard University Press.
Miller, S. G. (2011) "Making Tangier Modern: Ethnicity and Urban Development." In Emily R. Gottreich and Daniel Schroeter (Eds.) Jewish Culture and Society in North Africa. Bloomington, University of Indiana Press.
Miller, S. G. (2010) The Architecture and Memory of the Minority Quarter of the Muslim Mediterranean City. Edited by Susan Gilson Miller and Mauro Bertagnin. Aga Khan Program on Islamic Architecture, the Graduate School of Design, Harvard University. Cambridge, MA: Harvard University Press.
Miller, S. G. (2010) Berbers and Others: Beyond Tribe and Nation in the Maghrib. Edited by Susan Gilson Miller and Katherine E. Hoffman, Bloomington: Indiana University Press, 2010.
Miller, S. G. (2009) "Of Time and the City: Clifford Geertz on Urban History." Journal of North African Studies 14,3: 479-490. Reprinted in S. Slyomovics (Ed.) Clifford Geertz in Morocco. London: Routledge.

"Sensitive Ruins: On the Preservation of Jewish Religious Sites in the Muslim World," Synagogues of the Islamic World: Architecture, Design, and Identity, ed. Mohammed Gharipour. Edinburgh: Edinburgh University Press, 2017.

" Reimagining the Lives of Maghribi Jews," Review Essay, Journal of North African History, Published online, May 2016. DOI:10.1080/13629387.2016.1186936

"Moïse Nahon and the Invention of the Modern Maghribi Jew," in French Mediterraneans, P. Lorcin and T. Shepard, eds. Lincoln: University of Nebraska Press, 2016: 293-319.

"Filling in a Parenthesis: An Introduction to Morocco from World War II to Independence," Journal of North African Studies 19, 2, September 2014. Please add to research interests: Jews of the Non-Western World "
Teaching
HIS 115F "The History of North Africa (The Maghrib), 1830 to the Present"; HIS 112A "The History of Jews in Muslim Lands, 600-1750," HIS 112C "Jews Among Muslims" ; HIS 102x "Port Cities of the Mediterranean," HIS 102X "The Algerian Revolution in Fact, Film and Fiction," HIS 201W "Mediterranean Passages; The Theory and Practice of Regional History," HIS 201Q "Gender and Space: A Historiographical Approach," HIS 11: "The History of the Jewish People in Modern Times," MSA 113A, Great Cities of the Middle East and South Asia."