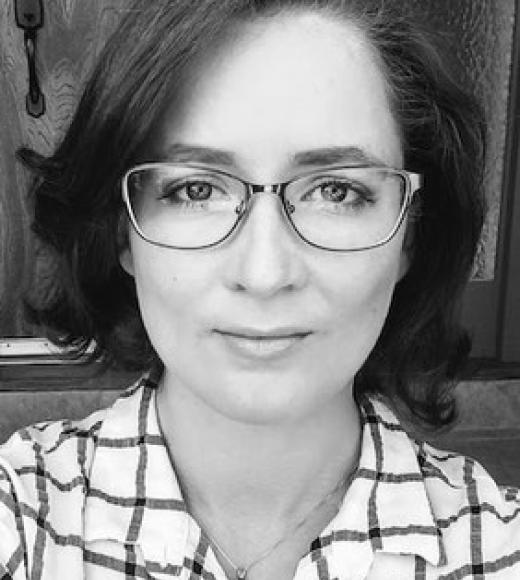 Office Hours
Spring 2023: by Zoom appt only
Bio
Education
Ph.D. History, Northeastern University
M.A. History, Northeastern University
B.A. History, Georgia State University
About
Stacy Fahrenthold is a historian of the modern Middle East specializing in labor migration; displacement/refugees; border studies; and diasporas within and from the region. She is affiliated with the Middle East / South Asia Studies Program, the Global Migration Center, and the Human Rights Studies Program. She is also Associate Editor of the journal Mashriq & Mahjar: Journal of Middle Eastern and North African Migration Studies.
Research Focus
Stacy Fahrenthold's research into Arab migration emphasizes the diaspora's impact on modern Syrian and Lebanese politics in the twentieth century. Her award winning first book, Between the Ottomans and the Entente: The First World War in the Syrian and Lebanese Diaspora, explores the activism of Arab emigres living in Brazil, Argentina, and the United States, revealing the repercussions of diasporic war work on nationality laws and repatriation in the post-Ottoman Middle East. 
Fahrenthold is at work on a new book on Syrian textile workers in the Americas. Her larger research interests include migration, displacement, and diaspora in the Middle East; Syria, Lebanon, and the Ottoman eastern Mediterranean; working-class and labor histories; ethnic and religious minorities; and World War I.
Publications
Book:
Between the Ottomans and the Entente: The First World War in the Syrian and Lebanese Diaspora, 1908-1925. Oxford University Press, 2019. Paperback 2021.
Articles and Book Chapters:
"Return Migration and Repatriation: Myths and Realities in the Interwar Syrian Mahjar." Routledge Handbook on Middle Eastern Diasporas, edited by Dalia Abdelhady and Ramy Aly, 301-315. London: Routledge, 2022.
"Ladies Aid as Labor History: Working Class Formation in the Mahjar." Journal of Middle East Women's Studies 17, no. 3 (2021): 326-347.
"'Claimed by Turkey as Subjects': Ottoman Migrants, Foreign Passports, and Syrian Nationality in the Americas, 1915-1925." The Subjects of Ottoman International Law, edited by 

Lâle Can and Michael Christopher Low et al., 

216-237.

 Bloomington: University of Indiana Press, 2020.

"Arab Labor Migration in the Americas, 1880–1930." In Oxford Research Encyclopedia of American History. Oxford University Press, 2019. 
"An Archaeology of Rare Books in Arab Atlantic History." Journal of American Ethnic History 37, no. 3 (

2018):

 77-83.
"Former Ottomans in the Ranks: Pro-Entente Military Recruitment Among Syrians in the Americas, 1916–1918." Journal of Global History 11, no. 1 (

2016):

 88-112.
"Sound Minds in Sound Bodies: Transnational Philanthropy and Patriotic Masculinity in al-Nadi al-Homsi and Syrian Brazil, 1920–1932." International Journal of Middle East Studies 46, no. 2 (

2014):

 259-283.
"Transnational Modes and Media: the Syrian Press in the Mahjar and Emigrant Activism during World War I." Mashriq & Mahjar: Journal of Middle East Migration Studies 1, no. 1 (

2013):

 32-57.
Teaching
Undergraduate Lecture Courses: Introduction to Global Migration (HIS 019); Twentieth Century Partitions (HIS 114); History of the Modern Middle East, 1750-1914 (193A); History of the Modern Middle East, 1914-present (HIS 193B)
Undergraduate Seminars: Migration in/from the Modern Middle East (HIS 102R); Migration Bans and Border Walls (HIS 102X); Forced Migration in the Middle East and South Asia (MSA 180)
Graduate Seminars: Diaspora in Middle Eastern, African, and South Asian Histories (HIS 201W); Global Migration History (HIS 201W); Second-Year Research Seminar (HIS 203)
Awards
National Endowment for the Humanities Fellowship, 2021-2022
UC Davis Humanities Institute Faculty Research Fellowship, 2021
Arab American Book Award, Evelyn Shakir Award for Non-Fiction, 2019
Khayrallah Prize in Migration Studies, 2019
Syrian Studies Association Book Prize, 2019
Syrian Studies Association Dissertation Prize, 2016
American Council of Learned Societies/Andrew Mellon Dissertation Completion Fellowship, 2013-2014
Tags