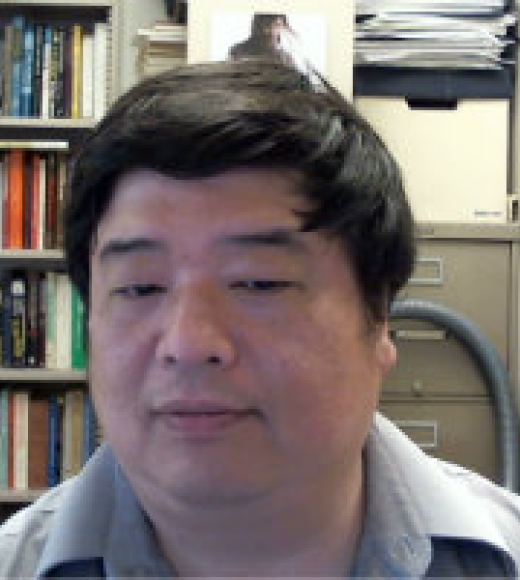 Bio
Education
Ph.D., History and East Asian Languages Program, Harvard University, 1997
M.A. Regional Studies East Asia, Harvard University, 1988
B.A. Social Studies, Harvard-Radcliffe College, 1986.
About
Kyu Hyun Kim was born in Seoul, Korea. He received his Ph.D. in history and East Asian languages in 1997 from Harvard University. He was a postdoctoral fellow at the Edwin O. Reischauer Institute of Japanese Studies at Harvard University (1996-1997), served a Japan Society for Promotion of Science Fellowship, and was nominated and sponsored in the United States by the Japan Advisory Board, Social Science Research Council in 2000.
Research Focus
Early modern and modern Japanese history, colonial modernity in East Asia, modern Korean history, Japanese popular culture, Japanese and Korean cinema.
Publications
Kim, K. H. (Forthcoming)

Treasonous Patriots: Collaboration and the Colonial Modernity in Modern Korean History and Culture

__________. (2016) "The politics of national language and wartime mobilisation of everyday life in late colonial Korea, 1937-1945," in

Everyday Life in Mass Dictatorship: Collusion and Evasion

. Edited by Alf Lüdtke. Palgrave Macmillan.

__________. (2015) "The true colours of the 'Action Kid:' Seung-wan Ryoo's Urban Film Noir," in

East Asian Film Noir: Transnational Encounters and Intercultural Dialogue

. Edited by Chi-Yun Shin and Mark Gallagher. I. B. Taurus.

__________. (2013) "Pak Chan-wook's

Thirst: Body, Guilt and Exsanguination," in Korean Horror Cinema

. Edited by Alison Peirse and Daniel Martin. Edinburgh University Press.

__________. (2013) "Total war mobilisation and the transformation of the national public sphere in Japan, 1931-1945," in

Mass Dictatorship and Modernity

. Edited by Michael Kim, Michael Schoenhals, Yong-Woo Kim. Palgrave Macmillan.

__________. (2008) The Age of Visions and Arguments: Parliamentarianism and the National Public Sphere in Early Meiji Japan, Harvard Asia Center Publication.
Teaching
History 195A: "Traditional Korea." (in development), Freshman Seminar: "Man and Machine in the Japanese Popular Culture" (Developed for Teaching Resource Center), History 195B: "Modern Korea," History 194A: "Ancient and Medieval Japan," History 194B: "Early Modern Japan," History 194C: "Modern Japan," History 9B: "Introduction to Japanese Civilization," History 102N: "Japan: Undergraduate Seminar, Japanese Colonial Empire."
Tags