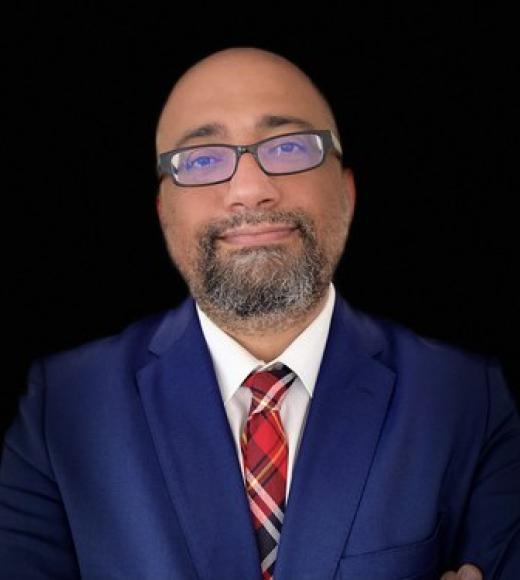 Office Hours
T/Th 12:30 to 1:30 and by appointment
Bio
Education
Ph.D., History, UCLA, 2005
M.A., History, UCLA, 2002
B.A., Humanities, University of Texas, 1998
About
Ali Anooshahr is a historian of the of primarily of India and Iran (and to some extent Central Asia and the Ottoman Empire) during the "late medieval and early modern" periods. He received his B.A. from the University of Texas at Austin in 1998, and his M.A. (2002) and Ph.D. (2005) from UCLA. He taught at Saint Xavier University in Chicago (2007-8) and moved to Davis in 2008. Before this, he worked for two years (2005-2007) cataloging Persian, Ottoman, and Arabic manuscripts at UCLA Library's Special Collections. He is on the editorial board of the Journal of the Economic and Social History of the Orient. His research has been supported by fellowships from the Guggenheim Foundation, the Mellon Foundation, and the Hellman Foundations, among others.
Research Focus
Empires, Indo-Persian culture, historiography and memory. I combine detailed philological study of texts with broad historiographical questions in order to connect specific moments with trans-regional patterns. This way I attempt to link various sub-fields of study that are not otherwise in dialogue with one another. The movement of texts and individuals across large expanses are of special interest to me.
Publications
Books:
(Turkish translation by Yahya Kemal Taştan, Ötüken Neşriyat, Istanbul, 2022).
Articles and Book Chapters :
"The Arghun state in Qandahar and the new world economy 1479-1522", Journal of the Economic and Social History of the Orient, 66. No. 3 (2023), 461-511.
"Early Safavid Campaigns in the Caucasus as told by Hayati Tabrizi", Iran and the Caucasus (in-press).
"On the Problem of Sāmānid Origins", Central Asian Survey, 42 (2023), (in-press).
"The Ghaznavid Empire in India", Indian Economic and Social History Review, 58, no. 4 (2021): 441–476.
"Military slavery in medieval north India", in David Eltis, Craig Perry, David Richardson (eds), The Cambridge World History of Slavery, volume 2 (Cambridge: Cambridge University Press, 2021), pp. 362-382.
"Letter-writing and emotional communities in early Mughal India: A note on Yusufi's Badāyiՙ al-Inshā", South Asia: The Journal of South Asian Studies, 44, no. 1 (2021), 1-15.
"The body politic and the rise of the Safavids", in Charles Melville, ed. Safavid Persia in the Age of Empires, (London: Bloomsbury/I.B. Taurus, 2021), pp. 13-28.
"Making the cult of personality from bottom up: The Case of 17th-century Mughal India" in Darin Stefanov and Kiril Postoutenko, eds., Ruler Personality Cults from Empires to Nation-States and Beyond, (New York: Routledge, 2020), 46-63.
"The trouble with lineage: On why the Timurid prince Muhammad Zamān Mirza did not become emperor", in Andrew Peacock and Richard P. McClary, ed., Turkish History and Culture in India: Identity, Art and Transregional Connections, (Leiden: Brill, 2020), 129-151.
"

The elephant and imperial continuities in north India, 1200-1600",

Indian Economic and Social History Review, 57, no. 2 (2020), 139-169.
"Indo-Persian Historian and Sindho-Persian Intermediary: The Tarikh-i Ma'sumi of Mir Muhamamd Maʻsum Bhakkari (d. 1606)", Bulletin of the School of Oriental and African Studies, 82, no. 2 (2019): 245-269.
"The elephant and the sovereign: India circa 1000 CE", Journal of the Royal Asiatic Society, 28 (2018): 615-644.
"Muslims among non-Muslims: Creating Islamic identity through law", in T. Ertl and G. Kruijtzer (eds.), Law Addressing Diversity: Premodern Europe and India in Comparison (13th-18th centuries), Walter de Gruyter, 2017): pp. 19-30.
"Science at the court of the cosmocrat: Mughal India, 1531–56", Indian Economic and Social History Review, 54, no. 3 (2017): 295–316.
"The Shaykh and the Shah: On the Five Jewels of Muhammad Ghaws Gwaliori", in A. Patel and T. Daryaee (eds.), India and Iran in the Longue Durée (University of California, Jordan Center for Persian Studies, 2017): 91-102.
"The rise of the Safavids according to their old veterans: Amini Haravi's Futuhat-e Shahi", Iranian Studies, 48, no. 2 (2015): 249-267.
"Shirazi Scholars and the Political Culture of Sixteenth-Century Indo-Persian World", Indian Economic and Social History Review, 51, no. 3 (2014): 331-352.
"Mughals, Mongols, and Mongrels: The Challenge of Aristocracy and the Rise of the Mughal State in the Tarikh-i Rashidi", Journal of Early Modern History, 18, no. 6 (2014): 559-577.
"On the Imperial Discourse of the Delhi Sultanate and early Mughal India", Journal Of Persianate Studies, 7, no. 2 (2014): 157-176.
"Franz Babinger and the Legacy of the 'German Counter Revolution' in Early Modern Iranian Historiography", in K. Aghaie and A. Marashi eds. Rethinking Iranian Nationalism and Modernity: Histories and Historiographies, (University of Texas Press, 2014): 25-47.
"Author of One's Fate: Human Agency and Fatalism in Indo-Persian Histories", Indian Economic and Social History Review, 49, no.2 (2012): 197-224.
"Dialogue and Territoriality in a Mughal History of the Millennium", Journal of the Economic and Social History of the Orient, 55, no. 2-3 (2012): 220-254.
"Writing, Speech, and Truth for an Ottoman Biographer," Journal of Near Eastern Studies, 69, no. 1 (2010): 43-62.
"The King Who Would Be Man: Gender Roles of the Warrior King in Early Mughal India," Journal of the Royal Asiatic Society, 18, no. 3, (2008): 327-340.
"Mughal Historians and the Memory of the Islamic Conquest of India," Indian Economic and Social History Review, 43, no. 3, (2006): 275-300.
"Utbi and the Ghaznavids at the Foot of the Mountain," Journal of Iranian Studies, 38, no. 2, (2005): 271-291.
Teaching
World History, Medieval and Mughal India, Safavid Iran, Islamic History
Awards
Guggenheim Fellowship (2021)
École des Hautes Études en Sciences Sociales, Paris. Invited Professor. (June 2017)
UC Davis New Initiative/Collaborative Interdisciplinary Grant (2015-16)
University of Vienna three-year Post-doctoral Fellowship ("managing religious diversity in pre-modern India and Europe) (2012), declined.
UC Davis Dean's Innovation in Research Award (2011).
UC Davis Hellman Fellowship (2009-10).
Ahmanson-Getty Post-doctoral Fellowship (2006-7)
Council for Library Information and Resources/Mellon Post-doctoral Fellowship (2005-6)
Tags