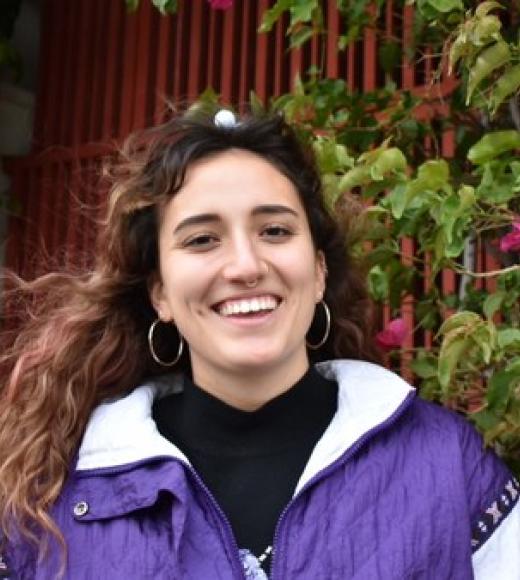 1 Shields Avenue, Davis CA 95616
Bio
Education
BA– History, UC Davis (2019)
MA– History, UC Davis (2022)
About
I am a third year student in the History PhD program who focuses on late 19th-20th century U.S. history. I study conservatism, the radical far-right, extremist groups, white supremacy, immigration restriction, and conspiracy theories. My MA thesis emphasized the construction and implications of the white power movement over the late 19th and 20th centuries, through the examination of "Great Replacement"-themed conspiracy theories.
Research Focus
19th-20th Century U.S. History, Conspiracy Theory, Race and Racism, Conservatism, Latinx/Chicanx History
Publications
Nina Gonzalez, 'An Archive of the Fringe: Walter Goldwater's Radical Pamphlet Collection', Political Extremism and Radicalism: Far-Right Groups in America, Cengage Learning (EMEA) Ltd, 2021.
Teaching
TA: History of the US, 1865-Present
TA: World History, 1850-2000
TA: Introduction to the History of Science and Technology
TA: History of the US through the Civil War
Awards
Graduated with Honors from UC Davis, 2019
Departmental Citation in History from UC Davis, 2019
Eugene V. Debs Fellowship 2020
Dean's Graduate Summer Fellowship 2022