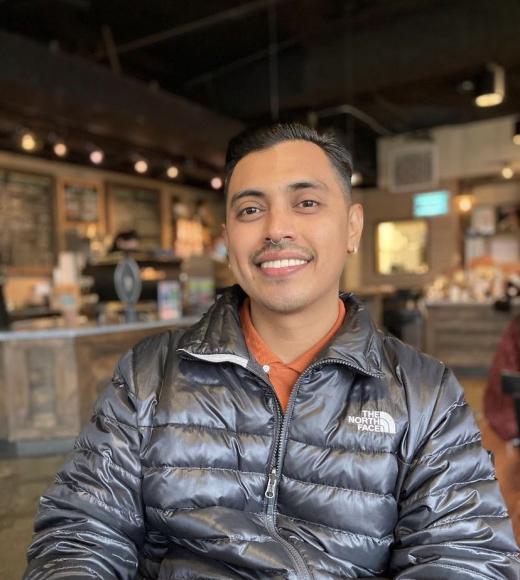 Position Title

PhD Candidate, Latin American History
1 Shields Avenue, Davis CA 95616
Bio
Education
B.A., Chicana/o Studies, History, University of California, Los Angeles (UCLA), 2019
About
Joel is a first-generation scholar from Guerrero, Mexico in the Department of History with a Designated Emphasis (D.E.) in Native American Studies at the University of California, Davis. His area of expertise is Latin American history, particularly focusing on Mexico and the Mexican diaspora. 
His dissertation revisits the rise of mining intellectuals and foreign mining companies in Mexico through the dynamic lives of Mexican refugees-turned-technocrats in the twentieth century. Focusing on the U.S. Southwest, his project integrates environmental history, Science and Technology Studies, and racial capitalism to explore how Mexican refugees-turned-technocrats, Indigenous mining laborers, and foreign mining companies shaped Mexico's mining industry through a model he describes as "corporate imperialism". He argues that Mexican refugees-turned-technocrats played a central role in the Mexican mining industry beyond their role as laborers, as they were powerful go-between intellectuals in the struggle for the future of Mexico's mining industry on behalf of English, German, and U.S. corporations. This epistemic community across the U.S.-Mexico borderlands helped set the foundations for Canadian mining companies entrenched in Mexico and Latin America today.
Additionally, Joel is working on a second project that brings together Chicanx/Latinx and Latin American history to explore the social and labor history of Guerrerense (people from the Mexican state of Guerrero) migration to the US from 1942 to the present. In doing so, the project explores the intersections between migration, community (dis)continuity, and radical politics that fed the xenophobia toward Mexican and Latin American diasporas in the U.S. 
Research Focus
Science and Technology Studies in Latin America 

History of Science

Resource Extractions in Latin America and the Pacific

Racial Capitalism 

Native American and Indigenous History

Modernity/coloniality of the U-S///Mexico border

Chicanx and Latinx History
Publications
 Eva Amarillas, Katy Maldonado, Joel Olea-Calixto, Julio Reyes, German Aguilar-Tinajero, and Yadira Valencia. "UndocuBruins: Critical Race Theory in the Forming of Resources for Undocumented Students." Center for Critical Race Studies in Education at UCLA Research Briefs (2019)
Awards
Mellon/ACLS Dissertation Innovation Fellowship (DIF) (2023-2024)
Humanities Program Graduate Summer Fellowship (2023)
Ford Foundation Predoctoral Fellowship (Honorable Mention) (2022 and 2023)
Hemispheric Institute on the Americas Summer Research Fellowship (2022)
Davis Humanities Institute Research Cluster Grant (2021-2022) 
Dean's Summer Graduate Fellowship (2021)
Mellon Research Initiative on Racial Capitalism Fellowship (2021)

American Association of Hispanics in Higher Education Graduate Student Fellowship (2020)

MCT Wakeham Fellowship (2020)

Hemispheric Institute on the Americas Language Study Award (2020)

UC Davis Provost Fellowship in the Arts, Humanities and Social Sciences (2019-2020)