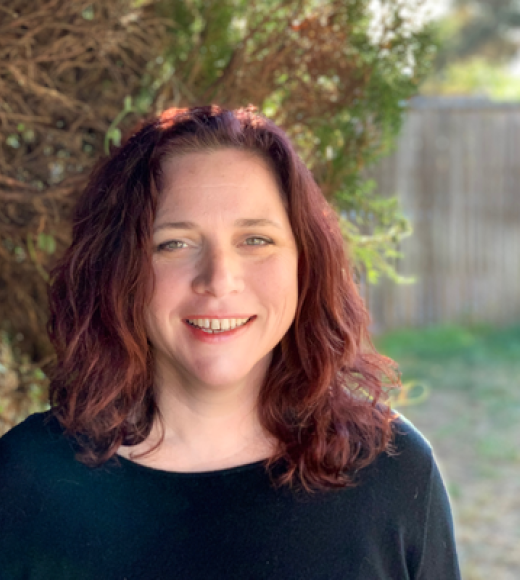 Position Title

Associate Professor of History
Bio
Education
Ph.D., African history, UC Berkeley, 2007
M.A., African history, UC Berkeley, 2002
B.A., History with minors in Africana Studies and Feminist and Gender Studies, Bryn Mawr College, 1998 (magna cum laude)
About
Corrie Decker specializes in the history of gender, childhood, sexuality, and development in East Africa. Her first book, Mobilizing Zanzibari Women: The Struggle for Respectability and Self-Reliance in Colonial East Africa (Palgrave Macmillan, 2014), investigates the history of Muslim girls' education and women's professionalization in the Zanzibar Islands. She co-authored, with Elisabeth McMahon, The Idea of Development in Africa: A History (Cambridge University Press, 2020). Her work also appears in the American Historical Review, Past & Present, the Journal of Women's History, Africa Today, and other journals and edited volumes. Decker is currently writing a book tentatively titled, "Puberty Matters: Age, Sex, and Maturation in Twentieth-Century East Africa."
Research Focus
Twentieth-century social and cultural history of East Africa, history of childhood and youth, education, gender and sexuality, colonialism, Islam, development.
Publications
Decker, C. (2020) with Elisabeth McMahon, The Idea of Development in Africa: A History (Cambridge University Press)
Decker, C. (2020) "A Feminist Methodology of Age-Grading and History in Africa," AHR Roundtable: Chronological Age: A Useful Category of Historical Analysis, American Historical Review Vol. 125, no. 2
Decker, C. (2018) "The Search for Juvenile Delinquency in Colonial Zanzibar, East Africa," in William Bush and David Tanenhaus, eds., Ages of Anxiety: Historical and Transnational Perspectives on Juvenile Justice (New York University Press)
Decker, C. (2015) "Schoolgirls and women teachers: Colonial education and the shifting boundaries between girls and women in Zanzibar," in Erin Stiles and Katrina Daly Thompson (Eds.), Gendered Lives in the Western Indian Ocean: Islam, Marriage, and Sexuality on the Swahili Coast (Ohio University Press)

Decker, C. (2015) "The elusive power of colonial prey: Sexualizing the schoolgirl in the Zanzibar Protectorate,"

Africa Today

Vol. 61, no. 4, Special Issue on Love & Sex in Islamic Africa, edited by Elisabeth McMahon and Corrie Decker

Decker, C. (2014) "Biology, Islam and the science of sex education in colonial Zanzibar,"

Past & Present

222

Decker, C. (2014) Mobilizing Zanzibari Women: The Struggle for Respectability and Self-Reliance in Colonial East Africa (Palgrave Macmillan)
Decker, C. (2010) "Reading, Writing, and Respectability: How Schoolgirls Developed Modern Literacies in Colonial Zanzibar," International Journal of African Historical Studies, Vol. 43, No. 1
Decker, C. (2009) "Wives or Workers: Negotiating the Social Contract between Female Teachers and the Colonial State in Zanzibar," co-authored with Elisabeth McMahon, Journal of Women's History, Vol. 21, No. 2
Teaching
History 13 (Global Sexualities), History 15A (Africa to 1900); History 15B (Africa Today); History 115B (Eastern Africa and the Indian Ocean); History 115C (Southern Africa from the Exploration to the Rainbow Nation); and History 116 (Africa and the Development Discourse)
African history (102O) and world history (102X) courses on sexuality, gender, and youth; and graduate courses in African historiography (201O), comparative gender and sexuality (201Q), and historiography and methods (204).
Awards
UCD Graduate Program Advising and Mentoring Award, 2020

UCD Global Affairs International Collaborations Grant, 2019

UCD FRI (Feminist Research Institute) Collaborative Research Grant, with Jenny Kaminer and Liz Constable, Feminist Research on Gender and Adolescence, 2017-2019
Alternate, Fulbright U.S. Scholar Program, 2017
UCD Nominee, NEH Summer Stipend, 2016
UCD Division of Social Sciences Dean's Innovation Award, 2016
Alternate, American Council of Learned Societies Fellowship, 2016
Hellman Fellowship, 2012-13
UCD Faculty Development Award, 2012
Tags