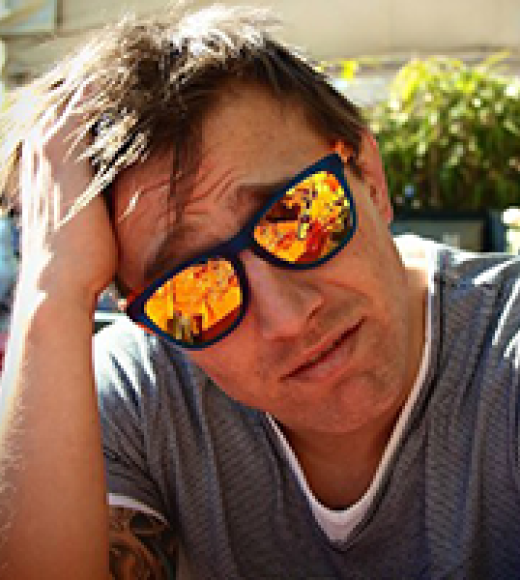 Bio
Education
Ph.D., History, Stanford University, 2012
M.A., History, Stanford University, 2006
B.A., History, University of California, Berkeley, 2004
About
Adam Zientek is a historian of modern Europe with a focus on France. He is interested in the social history of war, the history of military medicine and psychiatry, and the history of alcohol and drugs.
Research Focus
Professor Zientek's research focuses on the experience of trench-fighting in the First World War. He investigates how soldiers mitigated the psychological pressures of fighting by analyzing soldiers' daily practices and rituals. His current manuscript, Wine and Blood, considers the role that state-sponsored alcohol consumption had in shaping the French experience of the war. He is also interested in using recent research in the neurological and cognitive sciences to help historians make sense of human behavior in the past.
Publications
Zientek, A. (2014) "Affective neuroscience and the causes of the mutiny of the French 82nd Infantry Brigade," Contemporary European History 23, 3, pp. 505-22.
Teaching
Professor Zientek teaches History 4C (Modern Western Civilization), History 102E (The Experience of Combat in Modern Europe), History 141 (Modern France), and History 134A (The Age of Revolution)
Awards
Gargan Award for Best Graduate Student Paper, Western Society for French History, 2011

Short-term Visiting Scholar, Institute of Advanced Studies, University of Minnesota, 2010

Josephine de Kármán Dissertation Completion Fellowship, 2010

Georges Lurcy Charitable Trust Disseration Research Grant, 2009

Best Graduate Student Designed and Led Course, Stanford University, 2007

Collin Miller Memorial Prize in History, University of California Berkeley, 2003
Tags