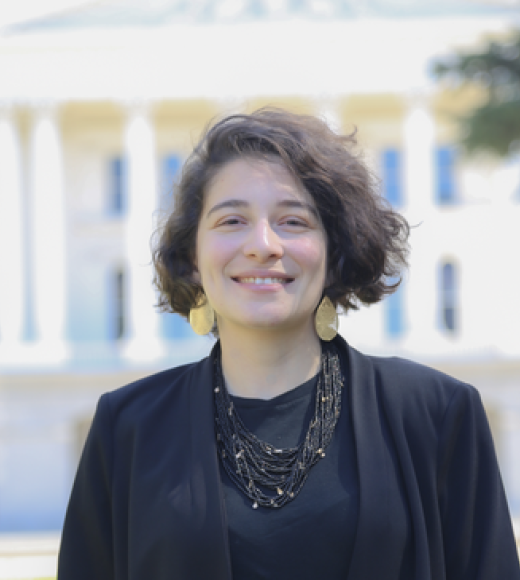 Social Science and Humanities
1 Shields Avenue, Davis CA 95616
Bio
Education
MA, in History with a Specialization in the History of Art, Architecture, and Visual Culture, Bogazici University (Highest Honors, 2017)
BA, in History, Bogazici University (Highest Honors, 2014)
About
Zehra Ilhan is a doctoral candidate in Ottoman History, at the University of California, Davis. She studies early modern Ottoman history with an emphasis on women's and gender history and the history of youth. Her dissertation explores the construction of womanhood and female youth in early modern Ottoman society by focusing on religious discourses about Ottoman women, book paintings and literary representations of Ottoman women and female youth.
Zehra holds an MA in History with a specialization in the history of art, architecture, and visual culture from Bogazici University. Her master's thesis, "The Socio-Legal Status and Pictorial Representations of Children and Adolescents in Early Modern Ottoman History," examines early modern Ottoman childhood and adolescence by focusing on the analytical categories of gender, age, and social status. Prior to joining her Ph.D. program at UC Davis, Zehra completed an Internship Program at Crocker Art Museum in Sacramento.
Research Focus
Early Modern Ottoman History, Women's and Gender History, History of Childhood and Youth, Art History, Islamic Art History, The Arts of the Book in the Mughal, Safavid and Ottoman Empire, Social and Cultural History of the Safavids, Mughals and Ottomans.
Teaching
Winter 2021, HIS 13 Food History, Teaching Assistant
Fall 2020, HIS 10A World History to 1350, Teaching Assistant
Spring 2020, HIS 72B American Women and Gender, 1865 to the Present, Teaching Assistant
Winter 2020, HIS 6 Introduction to the Middle East, Teaching Assistant
Fall 2019, HIS 10A World History to 1350, Teaching Assistant
Spring 2019, HIS 13 Global Sexualities, Teaching Assistant
Winter 2019, HIS 10C World History 1850-2000, Teaching Assistant
Fall 2018, HIS/STS 2 Introduction to the History of Science and Technology, Teaching Assistant
Awards
Summer 2021, History Department Research Grant
2020, Suad Joseph Graduate Student Research Award for the Middle East/South Asia Studies
Summer 2019, Reed-Smith Summer Travel Award
Summer 2018, Paul Goodman Graduate Fellowship